Fall Special Greens Fees
Now thru Closing Day
Everyday ~ All day
18 Holes
         Walking = $20 (w/tax)    Riding = $40 (w/tax)
9 Holes
         Walking = $10 (w/tax)    Riding = $20 (w/tax)
---
FALL
PRO SHOP
HOURS OF OPERATION
September 3rd  – September 29th
8am to 5pm Monday – Friday
7:30am – 5pm Saturday/Sunday
September 30th until Closing Day

9am to 4pm
---

Free for Fall starts August 15th at Crown Point Country Club!
Pay $599 plus tax for your 2020 Membership now
($699 plus tax after 10/31/2019)
and you can play for the rest of 2019 for free!!
That's unlimited golf 7 days a week for the rest of this year and all of next year for just $599 plus tax!
($699 plus tax after October 31st!)
Young Adults (ages 18-25) pay just $499 plus tax!
($599 plus tax after October 31st!)
Take advantage of our Trail Fee specials!
(unlimited use of a golf cart)
Purchase a 2019 Trail Fee for the rest of this year for just $200 plus tax!
Purchase a 2020 Trail Fee now for next year for just $599 plus tax!
($799 plus tax after October 31st!)
Stop by the pro shop today and start taking advantage of this amazing offer!!
Just in time for the beautiful fall foliage!
What a great gift idea!
---
Corporate Programs available, email cpccvt@gmail.com for more information.
---
2019 Club Champions
Ryan Seaver – Men's Gross
Christine Campbell – Women's Gross
Mitch Joslin – Men's Net
Kylie Bailey – Women's Net
Upcoming Events
CPCC Ladies Invitational – September 14th
The BIG Cup – October 5th
Call the pro shop at 802-885-1010 for more information or to register.
---
Welcome to Crown Point Country Club!
Crown Point Country Club features an 18-hole championship golf course with restaurant, located in Springfield, VT. The course, first designed and built in 1952-53, was constructed on historic farm land that once featured a military road pre-dating the Revolutionary War.
The scenic course is open 7 days a week from April to November, weather permitting.
Designed by William Mitchell and constructed in 1953, Crown Point is a member owned club with tee times available to the public. Tee times may be made by calling the Golf Shop at 802-885-1010.
Our course offers a great challenge for those serious about the game and a friendly atmosphere with  breathtaking views for those out for a relaxing round.
Our undulating bent grass fairways and greens, brisk pace of play, and overall excellent conditioning will assure an enjoyable day of golf. Our professional, friendly staff have an unusual blend of skills and a dedication to make your visit memorable.
---
Join Our E-club
---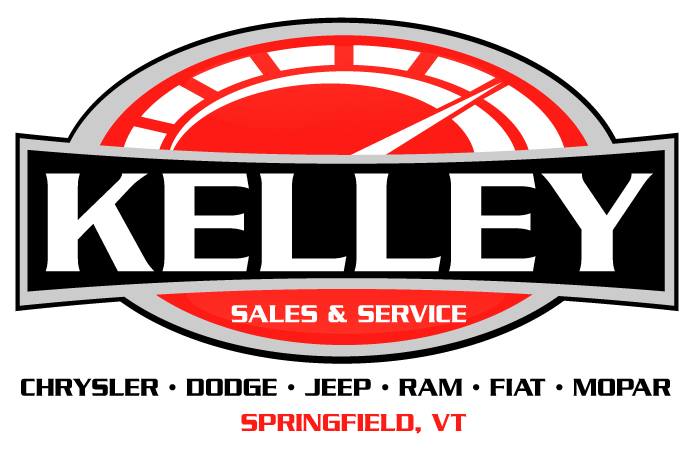 Kelley Sales and Service
is proud to announce 
our sponsorship of the 
Crown Point Country Club 
for the 2019 Season. 
We are pleased to have the opportunity to sponsor
this long-standing, local destination as they enter their 
66th year 
of championship golf.
We are looking forward to an amazing year of 
great golf, exciting events, 
and fantastic food!
---