Crown Point Holiday Shopping Extravaganza!'
Join us on Saturday, December 16, for a festive day of holiday shopping at Crown Point Pro Shop! 
 From 10:00 am to 3:00 pm, find the perfect gifts for the golf enthusiasts in your life.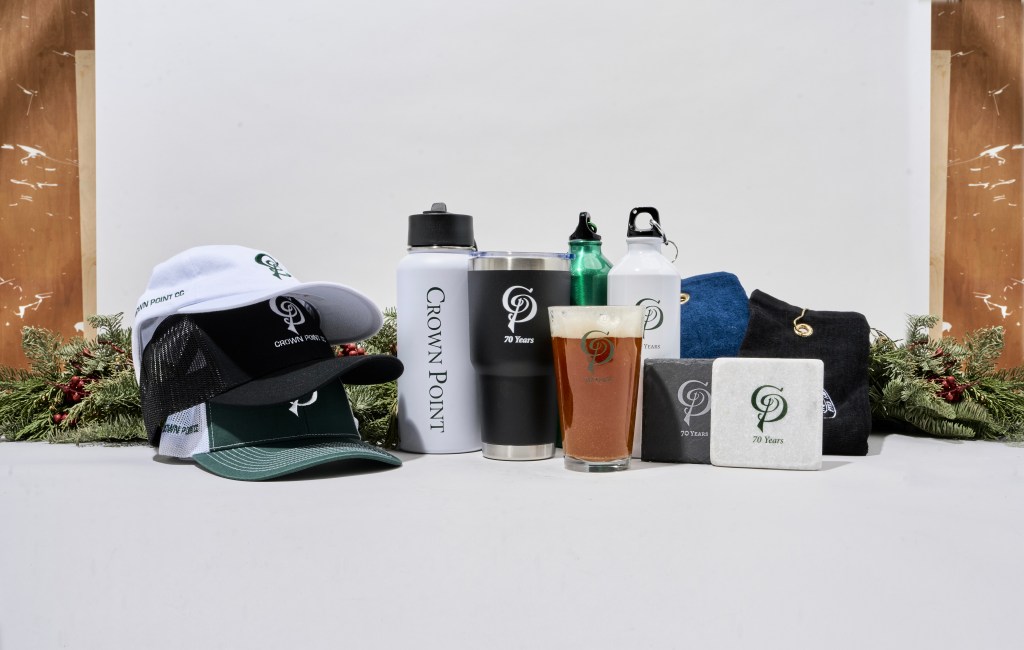 Gift Certificates: Available in any dollar amount for memberships or rounds of golf.
Merchandise Galore: Explore our exclusive Crown Point branded items – marble/slate coasters, water bottles, pint glasses, golf towels, and more! Plus, we've got golf essentials like gloves, shirts, pullovers, hats, bags, and even second-hand wedges. Golf ball sleeves and dozens make great stocking stuffers!
Crown Point Pub: Open for lunch and shopping from 12:00 pm to 3:00 pm. Gift certificates in any amount are perfect for the foodies and pub enthusiasts on your list! Don't miss out on $20 raffle tickets for a chance to win a free CPCC membership or a $500 pub gift certificate – only 50 tickets available!
Holiday Cheer: Experience the festive ambiance with our "new look" improvements inside the pub and dazzling holiday decorations both indoors and outdoors.
Save the date, spread the word, and make it a day of joyous holiday shopping at Crown Point! See you there!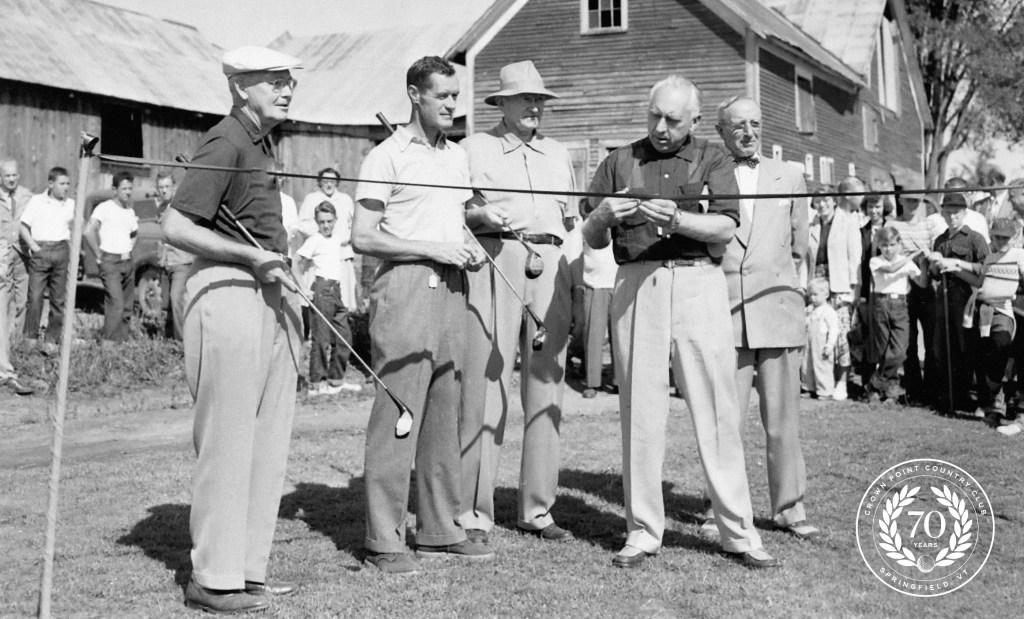 CPCC celebrated its 70th anniversary on August 22, 2023. Crown Point was established in August 1953 with only seven playable holes on its opening day. To complete a full nine-hole round, golfers played two holes twice. Subsequently, in 1959, the course expanded to 18 holes, making Crown Point one of the few 18-hole golf courses in the Connecticut River Area. Notably, CPCC stands out as a semi-private course, owned by its members and not affiliated with any institution or corporation. The dedicated support of our members has been vital to the club's enduring existence.
HOW TO FIX A BALL MARK CORRECTLY
In the spirit of camaraderie and respect for the course, we invite you to join us in preserving the impeccable greens that make Crown Point extraordinary. Our latest video demonstrates the proper technique for fixing ball marks—a small act with a significant impact.